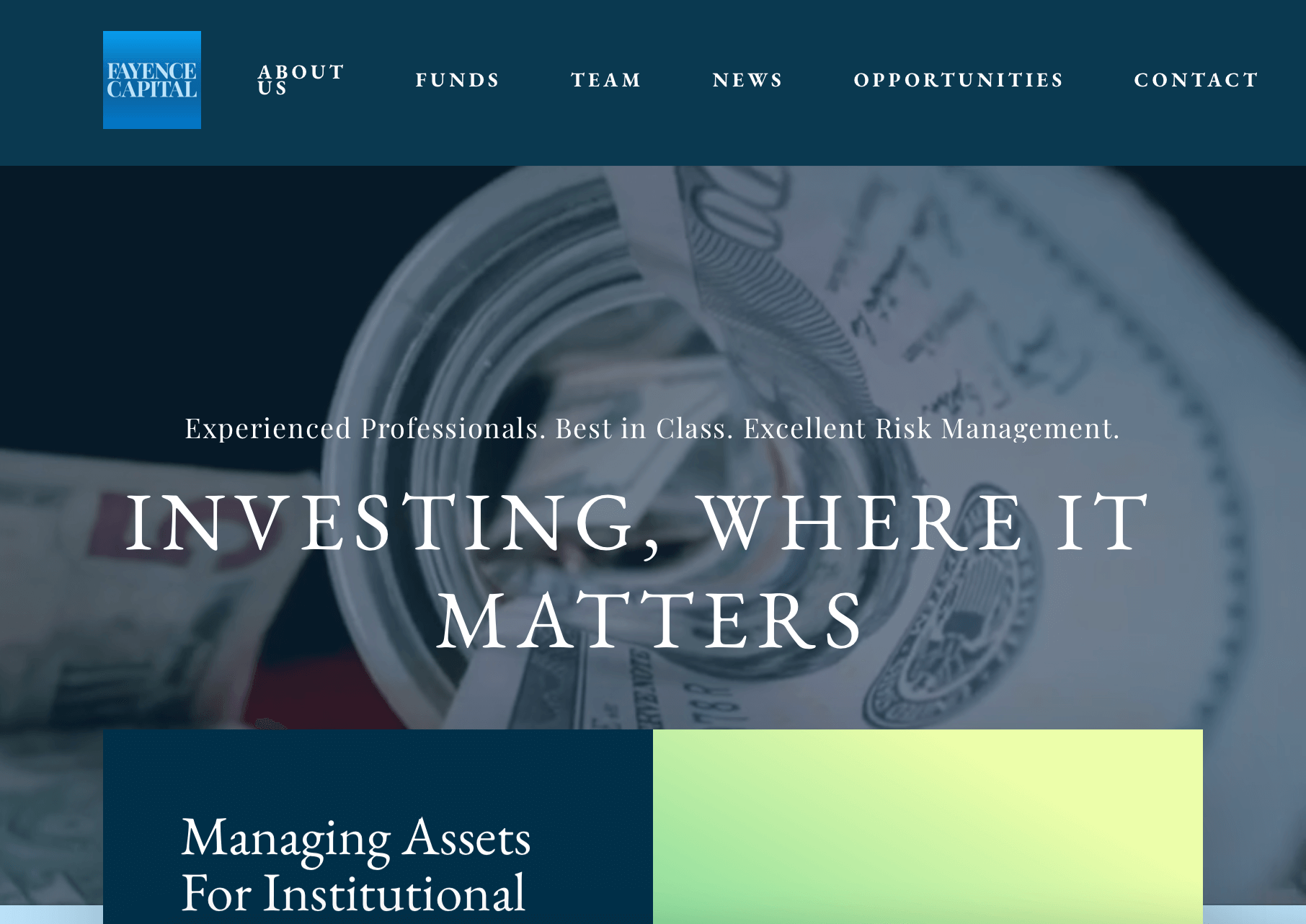 Our team at Acozz Design had the pleasure of designing and developing a professional website for Fayence Capital. Our goal was to create a site that not only met the client's current needs, but also had space for future technology enhancements.
To accomplish this, we used a responsive design approach to ensure the website would display optimally on all devices. We also incorporated a content management system that allows for easy updates and additions to the site.
In addition to the website, we also designed a custom logo for the client that reflects their brand and industry. We created a matching business card and letterhead design to complete the visual identity package.
Overall, we were thrilled to have the opportunity to work with Fayence Capital and deliver a website that not only looks great, but also has the flexibility to grow and adapt as their business evolves. We look forward to seeing their continued success online.